Beer Glasses
Fore!
Serve your next beer in this pint (16 oz) beer glass with a real Titleist golf ball. 
Individually boxed and Handmade in the USA
High quality, freezer safe, dishwasher safe, but hand wash recommended.
Tee up you next cold beer with this heavy-duty pint beer glass.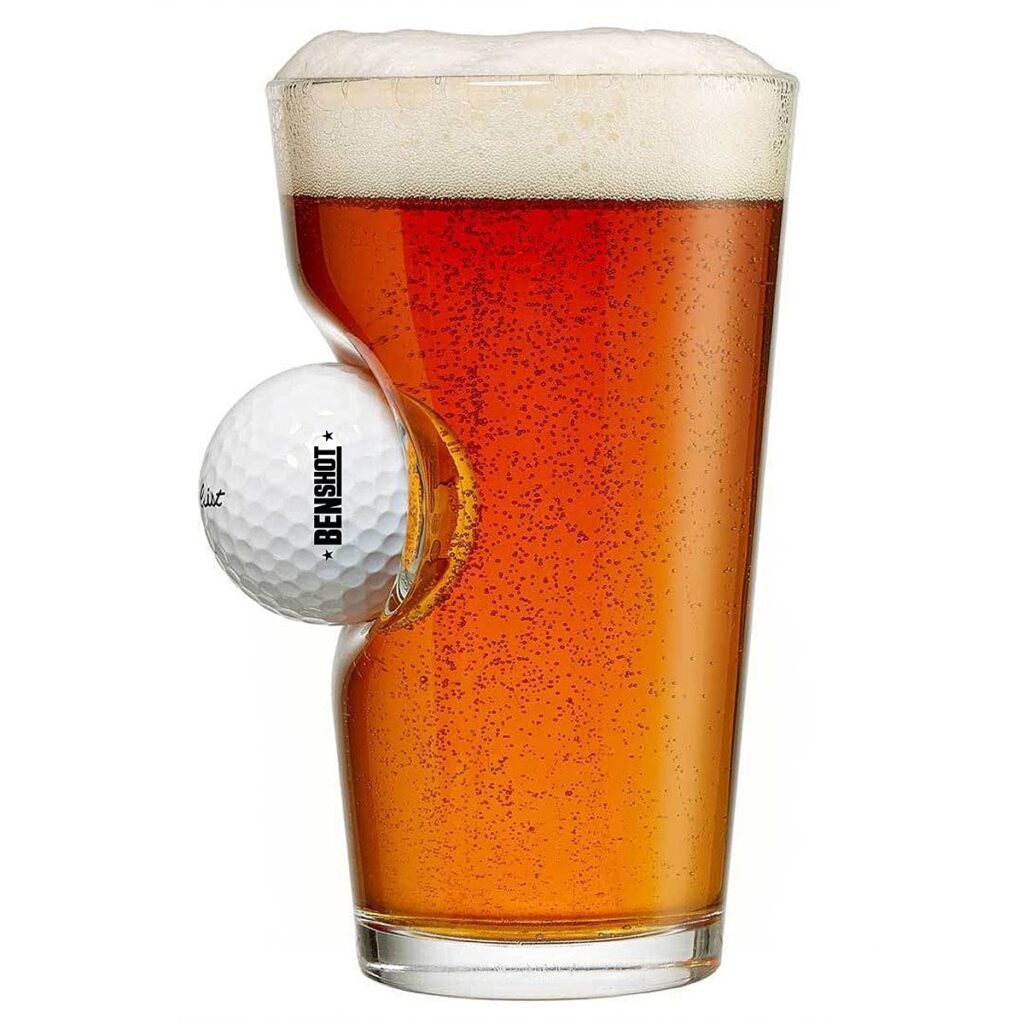 How to make your beer taste better?
Try out the Fizzics Draftpour with Microfoam Technology to make any beer smoother!
All bottles and cans up to 750ml will work – that includes any lagers, ales, stouts, sours, porters, ambers and more.  Comes in 3 awesome colors.  Great fun for parties.
Make your beer better with Fizzics draft beer pour.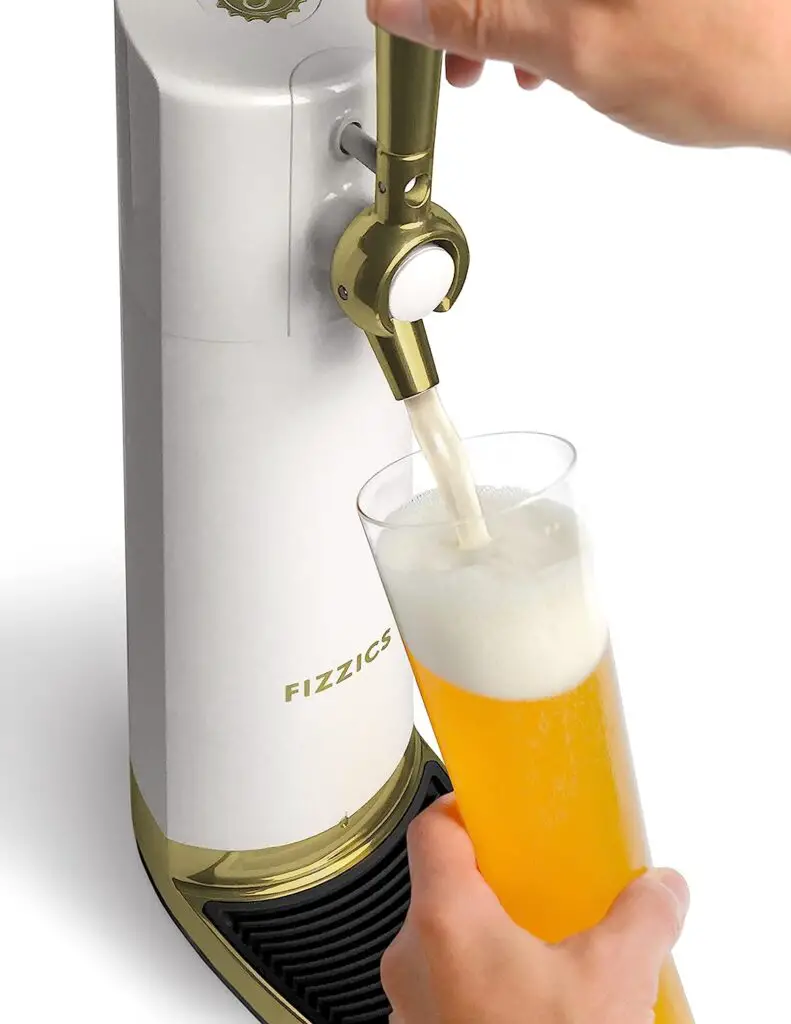 Cold beer – Beer Chiller sticks
Both the Corksickle and Letit.beer are designed to keep your beer cold – chilling from the inside.  Just place in freezer for about 40-60 minutes – place inside beer and chill and sip.  Both are stainless steel and com in a two-pack so you can share a beer with your drinking buddy.
Cold beer – Beer glasses
No more lukewarm sips!
Comfort grip silicon band, the gel in the cup is the magic keeping your beer cold. Holds 16 ounces, freezer safe and sold individually, two packs or a four pack. Handwash.
Copper Growler – Growler keeping your beer cold.  64 ounces
It keeps the beer perfectly carbonated and fresh.
Pour your home brew into this growler to share with friends.   Built in CO2 top and a gauge double-walled, handwash your mini keg.
Beer Fridge – keep it all in here!
The 3.2 cubic ft beer fridge holds 130 cans of beer.  Comes in 1.6, 2.3, 3.2 and 4.4 cubic feet. 
Perfect for parties – quiet, no vibration, free standing.
Dual pane to keep set temperature; range is 40°F to 61°F
The 3.2 cubic foot fridge dimensions are 19.29 x 17.52 x 31.18 inches and just under 50 pounds.
MINI FRIDGE, MAXIMUM CHILL. The Frigidaire Portable Personal Fridge keeps your food and drinks the perfect temperature. The ultimate versatile cooler, this mini fridge cools your drinks and food perfectly.
Cools up to 32°F below ambient temperature. Compact space saving design and lightweight features make it easy to take with you anywhere, yet can still fit your needs; 4 Liter capacity chills six 12 oz. cans. Perfect for personal spaces, bedrooms, offices, hotels, soccer games, sporting events, backyard BBQ, pool parties and more! Conveniently plugs into standard home outlets. Approved with advanced safety technology for long-lasting durability.
The Cool Bar is a cooler, cocktail table, and coffee table all in one; your ultimate 3-in-1 backyard, garden, and patio accessory. It's designed with an extendable tabletop, transforming from a contemporary coffee table into a sleek cocktail table – in one simple twist! For barbeques, deck parties or just lounging by the pool; enjoy a perfectly chilled drink right at your fingertips.
Versatile Use When not being used as a party bar, shut the top and use as a patio coffee table. When elevated, it is the ideal height for use as a hot tub table so you will always have a spot for your drink, snacks, and phone. Built in drainage plug makes cleanup a breeze. After the party is over and the ice is melted, simply pull the plug to drain the cooler and let it dry before putting it away until next time.
Cheers!